Colleen Savage in New Orleans.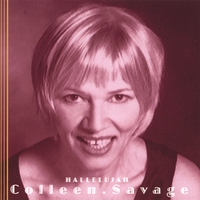 When I was in the middle of recording my first CD as a leader, back in 2001, I was simultaneously working a two week gig with singer Colleen Savage in the lounge at the Pan Pacific Hotel in Vancouver. There are times onstage that are special, and there are times on stage that are utterly banal. And then there are times when you are playing music and look into another performers face, and you are both engulfed in a kind of luminosity. We had some nights like that at the Pan Pacific, Colleen and I, and we also realized that we had first met 25 years ago that month. Having her come to the studio and contribute two tunes ("Djindi" and "Time After Time") seemed like a good way to commemorate the occasion.
Fast-forward seven years. Colleen and I have now been friends for 32 years, and she was here in New Orleans last Tuesday to put in a stellar performance with my 'A' student band at Tulane's Dixon Theater.
Life is good.